RenterBall is a UK National Database website to help Landlords check out the history of tenants and ensuring bad behaving tenants cannot rent again unless they make amends for their behaviour
Why should Landlords have to deal with nightmare Tenants? Before RenterBall the best the industry had to offer was quite frankly a joke in filtering them out.
Without a central national database of tenants behaviour, tenants will always be able to find a way to reoffend


Introducing RenterBall

Our revolutionary feedback system!
| | | | | |
| --- | --- | --- | --- | --- |
| List an advert for free | | | | |
| Stop duplicate accounts | | | | |
| Read Tenants feedback | | | | |
| Leave feedback that sticks | | | | |
| Debt repayment system | | | | |
How it works
Landlords
1

Login and open a Landlord Page

2

File a claim on all of your current and past tenants

3

Advertise your empty properties on RenterBall

4

Check out applicant's (tenant's) profile

5

Send your new prospective Tenant an online RenterBall Agreement to sign

6

Once signed you can leave feedback on your Tenant
Tenants
1

Login and complete your profile

2

Open a Tenant Page and invite your adult family members to join

3

Apply on adverts on behalf of your Tenant Page

4

Have a viewing of the property and let the Landlord verify your driving licence

5

Review and if you agree sign the Landlord's RenterBall agreement

One account for life
We are able to uniquely identify users and block users from having more than one verified account...
Tenants will need a verified account to be able to rent via RenterBall. RenterBall's goal is to make it impossible for a tenant to have more than one verified account
Tenants are able to register an account, supply details and apply to your adverts but you will only see their application after the account has been manually verified, to not waste your time
It usually takes less than one business day for an account to be verified To have a verified account a tenant will need 1: UK National Insurance Number and 2: a Full or Provisional UK Driving Licence Unfortunately the Northern Ireland driver licence database is on a completely separate system and is incompatible

Guarantor
Have the guarantor also sign a RenterBall agreement so you can leave feedback on them as well...
Even with a guarantor it doesn't make a landlord totally safe Even though guarantors are one of the safest options there are still problems
Examples
The guarantor disappears or the guarantor loses their income Nothing says a guarantor cannot default in their duties and when they do what can be done? Take them to court and sue them, for the tenant's debts and legal costs
Also, if the guarantor has sold up and moved away, good luck finding them A common outcome is the guarantor goes broke and it costs you more to sue them than what a bailiff can recover in assets
Guarantors regularly exaggerate their financial status So therefore we highly recommend you insist the guarantor also joins the tenant page on RenterBall and is a cosigner of the RenterBall agreement so you can leave feedback on them as wowell and they will also be affected by any bad feedback

iD Buddy
For the small minority of people who cannot get a driving licence they are required to have a iD Buddy represent them...
If a tenant does not have a UK Full or Provisional driving licence and they wish to use RenterBall to rent, then they are required to have a iD Buddy represent them
A iD Buddy is somebody who has a UK national insurance number UK Full or Provisional driving licence ( excluding Northern Ireland )
The iD Buddy is not a guarantor but in a lot of circumstances they will also be a guarantor as well
The RenterBall iD Buddy's duties are Open a tenant page on behalf of who they are representing Apply on adverts on their behalf Meet the landlord along with the tenant Sign the RenterBall agreement But most importantly Receive all of the feedback left on the tenant, lodged forever on their account If you have debt feedback, you will not be able to use RenterBall again unless you clear it in full
You can only be a RenterBall iD Buddy of someone who has a UK National Insurance number
Those who do not have a NI number cannot use RenterBall.

Advertise
Landlord, Letting agents can advertise your properties to rent for free on RenterBall

Tenant feedback
Check out the profiles and read the feedback of those who have applied on your adverts...
When a tenant applies on your property, check out their profile
A tenant's profile consists of the following information

List of adult members of the household and their feedback
A questionnaire about the tenant's tenancy
Photographs at the beginning and end of the tenancy
Outstanding rent, legal fees, damages
And a 10,000 character comment section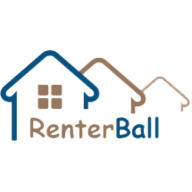 RenterBall Agreement
Have your Tenants sign a RenterBall agreement and you are able to leave lawful feedback on them...
A RenterBall agreement is not a tenancy agreement but works on similar principles
By a tenant (or their iD Buddy) agreeing and signing a RenterBall agreement, links the landlord and tenants (or their iD Buddy) accounts together
This will allow the landlord the ability to stop bad tenants reoffending by leaving lawful and accurate feedback The results will be saved on the landlord and tenants account for ever
Do not sign a RenterBall agreement lightly, as if you do, you will be expected to pay your rent in full, on time and not damage the property and if you do not stick to your tenancy agreement you cannot expect to rent again on RenterBall

Leave Feedback
Have the freedom to fully describe your experience with your Tenants...
When you send your Tenant a RenterBall agreement to sign, you are able to include time stamped photographs at the start and as part of the feedback you are able to leave photographs at the end of the let
An optional questionnaire form with the most frequently asked questions we believe a new landlord would like to know when considering letting to this person
EG did you ask the tenant to leave?
Next is a 10,000 word character limit where you are able to express the full experience of dealing with your tenant, however we do recommend you don't use swear words too often in your comment.
Comments like
"I hope the tenant rots in hell"
We expect landlords to be slightly more elegant than this even though we will not remove this type of feedback. If you do however leave it we would prefer you to stick to what actually happened rather than how you felt

Debt Feedback
Have the freedom to fully describe your experience with your Tenants...
Tenants who owe rent or legal fees cannot expect to rent again on RenterBall unless they go on a payment plan
Has a tenant ever owed you money and not paid up? File a claim against them and they will have to cough up if they want to rent again on RenterBall
As a landlord you have a choice Be paid in full or go on a payment plan
Unfortunately damages is a debatable So therefore it does not restrict them
To leave this feedback you do not require to have a CCJ or any thing official from the court You are only required to declare to the best available knowledge How much the tenant owes you
Stop Abandonment
Landlord need to leave feedback before your tenant can sign a new RenterBall agreement...
If a landlord has a tenant on a RenterBall agreement they are restricted from signing a new renterball agreement without first receiving feedback within the last 14 days
This is to stop tenants just abandoning the property
TTherefore we suggest landlords do not leave good feedback during the tenancy unless you are prepared for your tenant to be able to rent off another Renterball landlord for the following 14 days
If a landlord is unwilling/unable to leave feedback your tenant can use the Goodbye Notice form and if a landlord doesn't respond within 14 days an automatic no comment feedback is left
What is a Renterball Agreement?
A Renterball Agreement links a tenant's account with your landlord page, allowing you to manage the tenancy and leave feedback on them
There are 3 types of RenterBall agreements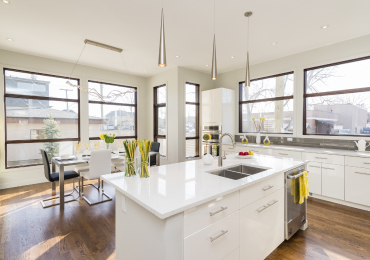 1: Active Renterball Agreement
1: Leave and edit feedback on your tenant
2: Block a tenant from signing a new agreement without giving you a chance to leave feedback
3: A tenant is blocked from applying on an advert if they have debt feedback and are not on a payment plan
4: Cost £1/month to keep the agreement active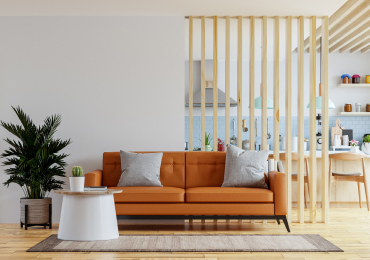 2: Waiting to become an Historic Renterball Agreement
1: Feedback can be edited or removed by landlord
2: The landlord can make the agreement active again
3: Block tenants with debt feedback from renting again unless you place them on a payment plan or they clear their debt in full
4: No cost to keep and it becomes Historic at the end of the following month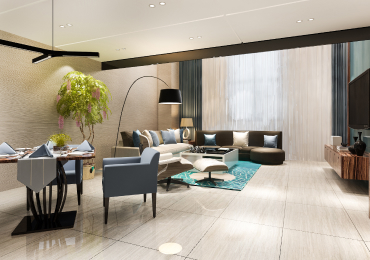 3: Historic Renterball Agreement
1: Feedback can not be edited
2: The Landlord can only lower the debt amount or delete the feedback
3: Block tenants with debt feedback from renting again unless you place them on a payment plan or they clear their debt in full
4: No cost to keep an Historic agreement
5: If a tenant left in good standing Landlords were no longer be able to see any new activity in the tenants account

Video